Legacy Tree Project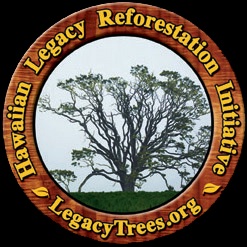 Since 1910, conservation has been an integral part of the program of the Boy Scouts of America, Aloha Council. The BSA has been a positive force in conservation and environmental efforts. As a core tenet of Scouting, Boy Scouts have practiced responsible environmental living and conservation of natural resources throughout their existence. Scouts have rendered distinguished public service by helping to conserve wildlife, energy, forests, soil, and water.

Scouts of today have grown up hearing words such as ecosystem, biodiversity, and climate change. They recognize the need for, and the benefits of, conserving natural resources. Scouts understand that we all must work together for the betterment of the land, forests, wildlife, air, and water. This is a unique fundraising opportunity for our units. For each Legacy Tree you sponsor, $20 per tree goes to our Scouting program. Here is how it works:
"Trees for Camp"
For each tree that is sponsored, the unit or scout will get $10 credit for in council camp fees or equipment purchased at any of the Aloha Council's Scout Shops and
$10 will go to the Aloha Council's camp improvement fund
To learn more about how to sponsor a tree, visit Legacy Trees .
For more information please contact Marilyn Fowler at 808-595-0856.