Combined Federal Campaign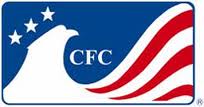 The Aloha Council is participating in this year's Combined Federal Campaign, an annual work place charity campaign for all federal employees (civilian, postal and military personnel). This year the campaign runs from September 1 to December 15.
Please consider designating your gift to the Aloha Council, Boy Scouts of America.
For more information, please contact Marilyn Fowler at 808-595-0856.