44th Annual Admiral Chick Clarey Memorial
Swing A Club for Scouting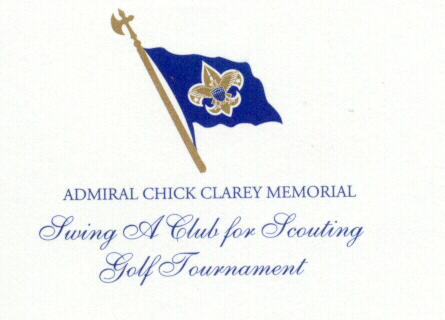 Pearl Country Club
Tuesday, September 30, 2014
Swing-a-Club is Hawaii's oldest golf tournamen that helps generate much needed funds for our island youth in Scouting. More than 11,000 youth have been positively impacted by your generous contribution. Through Scouting's outdoor experiences, our youth learn responsibility, leadership, character building and citizenship – all valuable traits of future leaders for our community and nation.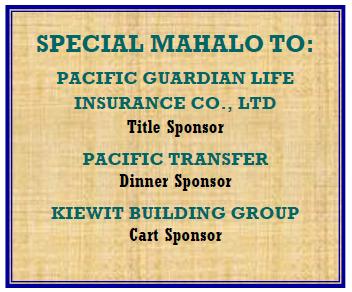 Tournament Agenda:
10:00 AM - 11:45 AM - Check-in
10:45 AM - 11:45 AM - Lunch
12:00 Noon - Shotgun Start
5:00 PM - Awards Banquet

Why should I participate?
The objectives of this annual event are to:
Raise needed funds for at risk youth
Communicate Scouting's achievements and needs to as many community spirited leaders as possible
Create a fun and competitive environment with Hawaii's community-minded business leaders
Swing-A-Hole Information:

Rules: Handicap Max: Men 30 Women 36
(2) Net best ball on par 3's
(1) Net best ball on par 4's & 5's
Maximum (2) putts for all holes
Prizes:
First Hole-in-One on designated hole recieves $10,000 CASH to share equally with Boy Scouts!
Also prizes for most accurate drive closest to the pin.
Sponsorship Opportunities:
Eagle Sponsor ($3,500) 3 Teams (1 team sponsoship for military personnel), banner display, 2 hole sponsorships, special particiatipation gift, and recognition in event programs
Life Sponsor ($2,500) 2 teams, banner display, 1 hole sponsorship, special participation gift, and recognition in event programs
Star Sponsor ($1,250) 1 team, 1 hole sponsorship, and recognition in event programs
Team of Three ($750) 1 team
Hole Sponsor ($250) Recognition at hole and in event programs
To register, click here!
For more information please contact Marilyn Fowler at 595-0856