Eagle Scout Recognition Banquet

View our Ad in the Honolulu Star-Advertiser
The 2015 Eagle Scout Recognition Banquet was held on May 1, 2015 at the Honolulu Country Club. This year, we had the privilege of honoring two National Outstanding Eagle Scout Award (NOESA) recipients:

Terrence Kong
Dr. Ronald Ling

The NESA Outstanding Eagle Scout Award is a distinguished service award of the Boy Scouts of America. It is awarded to an Eagle Scout by the National Eagle Scout Association for distinguished service to his profession and community upon the recommendation of his local BSA council NESA committee, Scout executive and council president.
In addition, we had the pleasure of awarding the Distinguishsed Eagle Scout Award:
Duane Kurisu
This award is NESA's highest recognition. The award was established to recognize Eagle Scouts who, after 25 years or longer of having received the Eagle Scout Award, have reached the highest national level of success in their field and demonstrated a strong record of volunteer service to their community.
Held annually the Eagle Scout Recognition Banquet pays tribute to our newest class of Eagle Scouts. We are proud of the ever growing family of new Eagle Scouts from the Aloha Council. About 240 Scouts earn the rank of Eagle each year. We look to the community for support by sponsoring new Eagle Scouts to attend this well deserved and once-in-a-lifetime recognition banquet. Thank you for your continued support of Scouting.
Photos from the 2015 Eagle Scout Recognition Banquet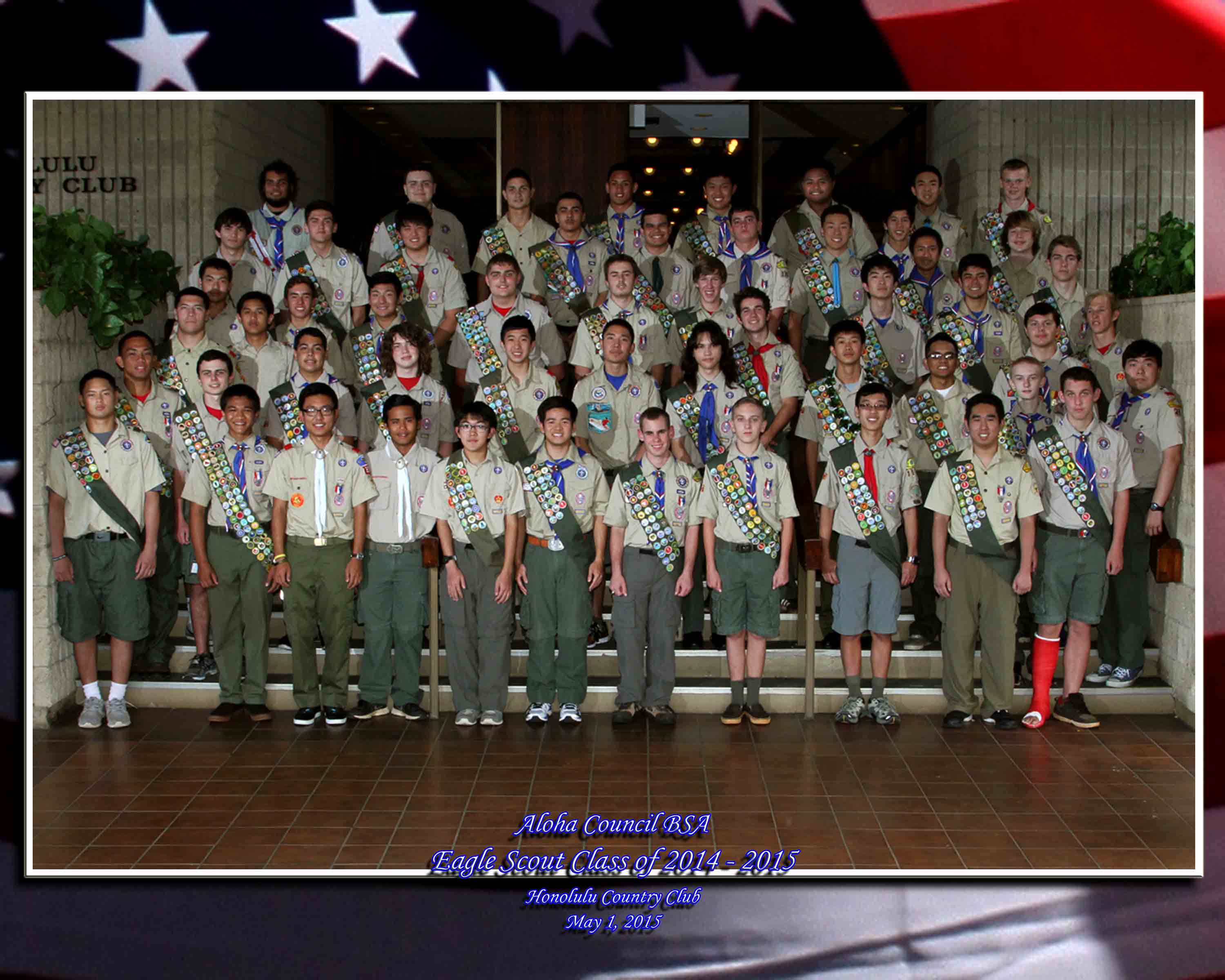 2015 Eagle Scout Recognition Banquet photos
For more information please contact Marilyn Fowler at 808-595-0856.
Fun "Historic" Fact: The first Eagle Scout Recognition Banquet was held on Thursday, October 29, 1953 at the Royal Hawaiian Hotel. The Council President was Stephen A. Derby, the Scout Executive was Hazen Shower and the banquet chairman was Lt. General Henry S. Aurand.