"Scout Mahalo"
*This event is right before the DCD*
What: We are needing Scouts (100 is needed, But the more is always better)
When: August 27, 2015
Where: Sheraton Waikiki Hotel & Resort, Hawaii Ballroom (2nd Floor)
**Full Uniform is required**
Scouts will need to arrive onsite by 4:00pm for rehearsal time. 5:00pm will be the Mahalo.
For more information and to register Click Here...
**Everyone is expected to leave by 6:45pm
**Pizza and Refreshments will be provided at 6:15pm
**Self-Parking tickets will be validated
---
The premier adult leadership
development course!
LEAVING A LEGACY
Lokahi Molale, Course Director
CAMP PUPUKEA
2-Weekend Course
Aug 28-Aug 30, & Sept 11-13
For more Information and to Register Click Here...
---
Venture Crew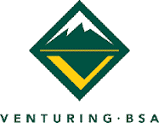 VENTURE CREW 970
Dare to Go!
Do you like to squeeze every last drop of adventure out of life? Enjoy exploring new and far-off places? How 'bout hanging out with your closest friends? Well then, you'll LOVE Venturing. From experiencing the thrill of zip lining and the accomplishment of rock climbing, to the heart-pounding charge of whitewater rafting, diving the deep blue oceans, and as always camping all over Hawaii, you'll have the time of your life with your best friends in Venturing.
If you're ready to travel to new places, meet new friends, and go on high-adventure excursions, then Venturing is the place for you. It's a coed program for teens and young adults ages 14–20 (or 13 and have completed the eighth grade) who are just like you.
My wife and I are starting up a new venture crew on Pearl Harbor, Hickam. We are looking for young leaders who want to have a lot of fun, learn leadership, responsibility, and community service. We are also looking for some adult leaders that have a desire to help mold tomorrow's leaders. We will be sponsored by VFW 970. We would like anyone interested to please contact me.
Steven Tanner 757-232-7638
Danielle Tanner 757-232-7639
More information on the Venturing program through the Boy Scouts of America go to: http://www.scouting.org/Home/Venturing
---
Membership Goal for 2015
Our Goal for 2015 for Membership is 1,300 Scouts. This is a Big task to get. You will be getting more helpful tools in recruiting via emails or on this page. Here is one idea for all of you.
If each Unit recruits 1 Scout per month, Our District will potentially have 392 Scouts.
It will take all of us to get this done. We will be also having trainings at Roundtable for this. Stay Tune!
---
Participate in the Red Cross Paradigm Challenge
We have a great opportunity for youth to get involved and make a difference! Youth across the country are teaming up to take a stand against the disaster threat of home fires by generating new ideas and inspiring positive change for a chance to win a $100,000 team prize through the Paradigm Challenge.
The Paradigm Challenge is a privately funded youth challenge, supported by the Red Cross, to motive youth to learn about fire safety and take action to reduce death and injuries from home fires. For challenge entries, youth can submit ideas to save lives such as posters, videos, inventions, messages, community events, mobile apps, websites or anything else.
Across the Nation, the American Red Cross responds to about 70,000 disasters each year (about 1 every 8 minutes) and an average of 7 people a day perish in home fires. In Hawaii, we respond to disasters every 4 days. Over 90 percent of these disasters are fire-related.

Who is eligible to participate?
The challenge is open to all youth ages 7 to 18
When is the deadline?
Deadline for entries is on July 1. One hundred finalists will be announced on July 11, and the public will vote from July 11-25. The final winners will be chosen on August 1, then flown to Los Angeles for an awards ceremony.
This is a great opportunity to motivate students to team up and join the fight against home fires. We encourage you to share this with your students so that we can represent the State of Hawaii in this nationwide challenge! Along with this letter is a flyer that you can distribute to students. For more information, go towww.projectparadigm.org.