"Connect"
Kamehameha District Updates & News
---
Aloha Kamehameha leaders!
We hope to see at this month's Roundtable, on Wednesday May 11! Here are some of the things you can look forward to:
We'll have

fall recruitment

materials available to request, for both Cub Scouts and Boy Scouts! We'll be giving out an extremely useful membership planning guide which includes advice on talking to school principals, sharing how you can use the

Rocket into Scouting

campaign to grow your pack, and sharing more information about

Lion Cubs!

We'll have special training for both Cub Scout and Boy Scout leaders.
You'll get time to talk story with other amazing Scout leaders from all over Kamehameha district.
We have your unit's

charter certificate!

Come pick it up.
Roundtable will take place from 7-8:30 PM at Nimitz Elementary School, 520 Main St., Honolulu.
Roundtable is how you can get even better as a leader, and we hope to see everyone there! It's especially great for new leaders to get connected and network with other leaders in the district. Here are some other things you should know:
It's time to sign up for day camp.
Cub Scout day camp for our district will be on June 3rd and 4th at Kamehameha Schools. The theme is CSI: Cub Scout Investigators. This will be a fun-filled event spanning two full days that your boys won't want to miss! Sign up is now available online, right here. If you register by May 28th, it's only $35--which includes a hat!
We have lots of training coming up this month!
BALOO: May 21

. BALOO is the essential outdoor course for Cub Scout leaders. At least one leader on any pack camping trip needs to have completed this training. Ka'ala district will be hosting a BALOO training on

May 21st

from 12-4 pm at the cafeteria of Kanoelani Elementary School. The cost is $15, and registration is online.
Also on

May 21

, we have

unit advancement training!

If you're your unit's advancement chair or part of the committee, this will be your chance to get information on Internet advancement, how to conduct a board of review, and what's in the Guide to Advancement. This will last from 9 to noon, right before BALOO, but it's at President's Hall here at the service center. Details and registration are here.
Finally, on

May 28

Ko Olina district will be hosting

basic leader training

for

den leaders

,

(assistant) cubmasters

,

committee chairs

, and

(assistant) Scoutmasters

! It will take place from 8 to noon (4 pm for assistant/Scoutmasters) at Island Pacific Academy in Kapolei. Register here.
Boy Scout troops--enough about Cub Scouts already! I have an event for you this month--I'd like to invite you to a camporee on May 20-22 at Camp Palehua. This camporee is hosted by Ko Olina district and open to all west side units. Patrols will compete on Saturday in Fire Building, Knot Tying, Navigation, First Aid, Emergency Shelter, and Signaling. We'll also have a campfire program on Saturday night, as well as optional activities: a swimming pool, hikes around the area, and (for a small extra fee) a ropes course to challenge your patrol!
This is going to be one of the best camporees of the year, at a stunning location--Camp Palehua, high in the mountains above Makakilo. Check out the pictures to see for yourself. If you can join us, the cost is only $20 for Scouts and $10 for leaders. Registration is right here.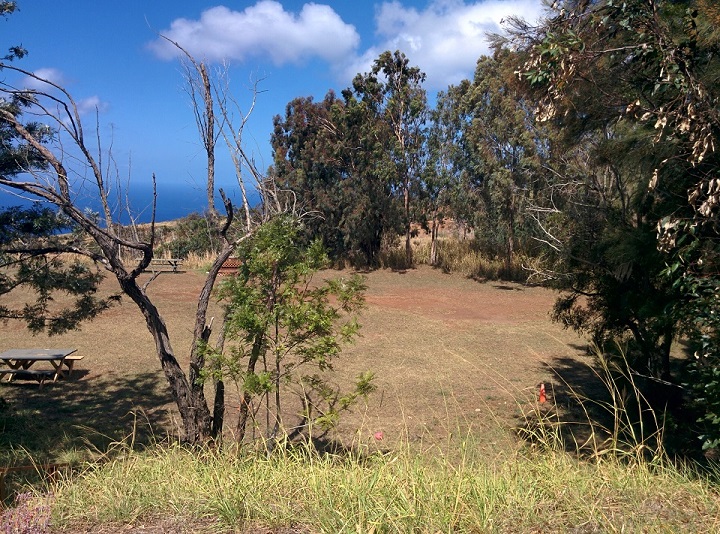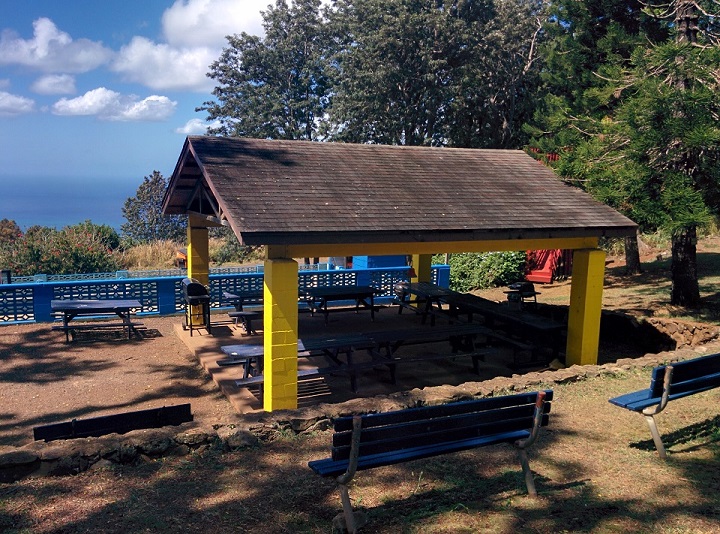 That's all for this month--don't forget your Makahiki card money is due on Friday 5/6! Make sure to bring your prize order form for all Scouts who have earned prizes so that we can start preparing your prizes right away!
Other Upcoming Events
5/25 - Commissioners'/committee meeting
---
Our Vision:
- Connect with People – We are eager and excited to Connect people with Scouting through Our Units!
- Connect with Our District – We are committed to building life long, Scouting relationships with people!
- Connect with Our Council – We are making a difference in Our Communities, taking Scouting to them!
We Believe:
- People Connected to Scouting Connect People to Scouting
- People Connected to Others Build Lasting Relationships
- Scouting People Connected to the District and Council Make a Difference
Our Mission:
Kamehameha District exists to bring Scouting to the World. We are building an encouraging, fun, multicultural, multigenerational, creative environment where people work together, have passion and serve in their communities.
---
OA Chapter Meeting: 3rd Wednesday @ 7PM
---
District Committee Meeting:
4th Wednesday @ 7PM
**DOWNLOAD KAMEHAMEHA DISTRICT'S 2016 CALENDAR** Revised: 8/14/15
All Other Aloha Council Information Click Here...
---
**** Please any Unit Leaders or Committee Chairs, If you have any applications you are sitting on please turn them in ASAP****
If I have missed anything please let me know. Also, please feel free to contact me with any questions or concerns you may have. Thank you all for all your hard work and love for Our District and for Scouting.
Friends Of Scouting Season is HERE!!!
For those getting their Eagle rank
As a special Aloha Council recognition of his fine achievement, we would like to feature your son on our "Eagle Scouts Wall of Honor" at our Council Service Center.
If you choose to participate, Stan Wright Photography will take a complimentary 8" x 10" photo of your son. Please be sure that your son has sewn on his Eagle badge before taking the photo. The photo will be displayed on our Honor Wall and given to you to keep after it has been prominently displayed for a period of time. You may contact Stan Wright at 352-6197 to make arrangements so we can showcase your son.
We also encourage you to send your Eagle Court of Honor invitation to the National Eagle Scout Association, Aloha Chapter. This committee would be pleased to send you a congratulatory certificate, and if scheduling permits, a representative would be honored to attend your Court of Honor to make the presentation. Please forward all information to Marilyn Fowler at the council address or Marilyn.fowler@scouting.org.
---