"Connect"
Kamehameha District Updates & News
---
Our Vision:
-Connect with People – We are eager and excited to Connect people with Scouting through Our Units!
-Connect with Our District – We are committed to building life long, Scouting relationships with people!
-Connect with Our Council – We are making a difference in Our Communities, taking Scouting to them!
We Believe:
-People Connected to Scouting Connect People to Scouting
-People Connected to Others Build Lasting Relationships
-Scouting People Connected to the District and Council Make a Difference
Our Mission:
Kamehameha District exists to bring Scouting to the World. We are building an encouraging, fun, multicultural, multigenerational, creative environment where people work together, have passion and serve in their communities.
---
Monthly District Roundtable: 2nd Wednesday @ 7PM
(Starting in January Roundtable will be from 7pm-8:30pm)

Location:
Admiral Chester W Nimitz Elementary School
520 Main St Honolulu, HI 96818
Everyone is Welcome to Come!!!
Training Topic - Leaders Awards & Recognitions
Breakouts:
Cub Scouts - Cub Separation, Service Projects, Uniform Changes
Boy Scouts - Board of Reviews
---
**** Please any Unit Leaders or Committee Chairs, If you have any applications you are sitting on please turn them in ASAP****
If I have missed anything please let me know. Also, please feel free to contact me with any questions or concerns you may have. Thank you all for all your hard work and love for Our District and for Scouting.
---
A Message from Our Registrar.....
Internet Advancement Update
We are happy to announce the internet advancement system has been updated! The Internet Advancement application has been updated with the new Cub Scouting Adventures so you can log in the Adventure Loops and Pins. There will be a transition period to continue to enter the Activity Badges and Belt Loops. The system is now supported by some new browsers to include Chrome, Firefox, and Internet Explorer 9, 10, and 11. If you need some help getting logged in please contact Leah.Miner@Scouting.org
Rechartering Members 2016
No later than December 15, all units (packs, troops, teams, crews, posts) are required to renew their affiliation with Scouting. Through the process, chartered (sponsoring) organizations, youth member and adult leader information is updated as well as registration fees and Boy's Life subscriptions are collected and paid. Unit Recharter packets for 2016 will be available at September roundtables. Please contact your District Executive if you are unable to attend.
---
Get ready for your best Popcorn Sale Ever! Units in attendance will receive their Popcorn Leadership Packet!
Popcorn Leader Training
Saturday, August 8 - 8:30 – 10 a.m.; two locations being offered:
Kapalama Elementary School, 1601 N. School St., Honolulu
Waipahu Stake Center 94-210 Kahualii St., Waipahu
All Units selling Popcorn should have at least one leader attend the training. We will detail the 2015 sale for you including introducing the new product lineup, details on the selling process to increase your results and provide new resources to help you efficiently conduct the sale as a Popcorn Chair for your Unit.
The first 45 minutes will focus on Sale Details, the final 45 minutes will take an in depth approach to conducting the sale.
For more information and important dates, stay tuned here!
---
New Cub Scout Program - Train the Trainer
Friends Of Scouting Season is HERE!!!
Be on the look out for Our FOS Crew coming to Your Unit. This is an oppurtunity to help Our District out.
Our Goal this year is $38,900. Below is the breakdown for each Campaign.
Scouter : $2,500
Family : $16,000 (Traditional Packs & Troops)
(22 Units = $727.27 so say $800 Per Unit)
LDS : $13,400 ($1,500 per Ward)
Community: $7,000
Total (GOAL):$38,900
Currently we at 60.6% of Our Goal.
---
---
"Scout Mahalo"
*This event is right before the DCD* *This counts as a dervice project*
What: We are needing Scouts (100 is needed, But the more is always better)
When: August 27, 2015
Where: Sheraton Waikiki Hotel & Resort, Hawaii Ballroom (2nd Floor)
**Full Uniform is required**
Scouts will need to arrive onsite by 4:00pm for rehearsal time. 5:00pm will be the Mahalo.
For more information and to register Click Here...
**Everyone is expected to leave by 6:45pm
**Pizza and Refreshments will be provided at 6:15pm
**Self-Parking tickets will be validated
---
The premier adult leadership
development course!
LEAVING A LEGACY
Lokahi Molale, Course Director
CAMP PUPUKEA
2-Weekend Course
Aug 28-Aug 30, & Sept 11-13
For more Information and to Register Click Here...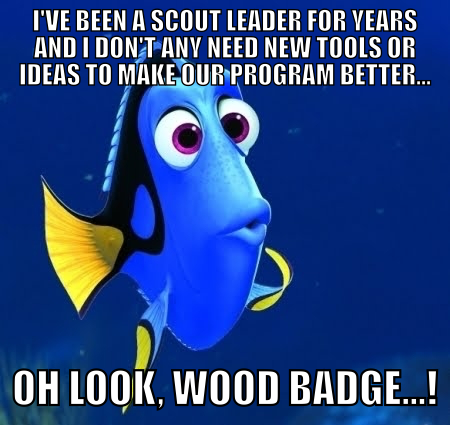 ---
Membership Goal for 2015
Our Goal for 2015 for Membership is 1,300 Scouts. This is a Big task to get. You will be getting more helpful tools in recruiting via emails or on this page. Here is one idea for all of you.
If each Unit recruits 1 Scout per month, Our District will potentially have 392 Scouts.
It will take all of us to get this done. We will be also having trainings at Roundtable for this. Stay Tune!
*Dates and Events are Subject to Change*
SUMMER CAMP - 6/28 - 8/1
July
28-8/8 World Scout Jamboree
August
3-8 National Order of the Arrow Conference
8 Popcorn Kickoff
5 OA LEC Meeting
12 Roundtable
15 New Cub Scout Program Training
15-16 Biggest Little Air Show
19 OA Chapter Meeting
21 Statehood Day - OFFICES Closed
26 Commissioners/Committee Meeting
27 Distinguished Citizen Dinner/ Scout Mahalo
28-30 Wood Badge (Session 1)
September
2 OA LEC Meeting
7 Labor Day - OFFICES Closed
9 Roundtable
11-13 Wood Badge (Session 2)
16 OA Chapter Meeting
22 Combine Quarterly
23 Commissioners/Committee Meeting
25-26 Cuboree 1st Session
29 Swing-A-Club
October
2-4 District Camporee "Jurrasic Camporee"
7 OA LEC Meeting
9-10 OA Fall Ordeal
12 Columbus Day
14 Roundtable
17 Sportsman's Challenge
21 OA Chapter Meeting
27 27-Holes Tee-Off for Scouting
28 Commissioners/Committee Meeting
31 Halloween
For those getting their Eagle rank
As a special Aloha Council recognition of his fine achievement, we would like to feature your son on our "Eagle Scouts Wall of Honor" at our Council Service Center.
If you choose to participate, Stan Wright Photography will take a complimentary 8" x 10" photo of your son. Please be sure that your son has sewn on his Eagle badge before taking the photo. The photo will be displayed on our Honor Wall and given to you to keep after it has been prominently displayed for a period of time. You may contact Stan Wright at 352-6197 to make arrangements so we can showcase your son.
We also encourage you to send your Eagle Court of Honor invitation to the National Eagle Scout Association, Aloha Chapter. This committee would be pleased to send you a congratulatory certificate, and if scheduling permits, a representative would be honored to attend your Court of Honor to make the presentation. Please forward all information to Marilyn Fowler at the council address or Marilyn.fowler@scouting.org.
---