2014 Join Night for Scouting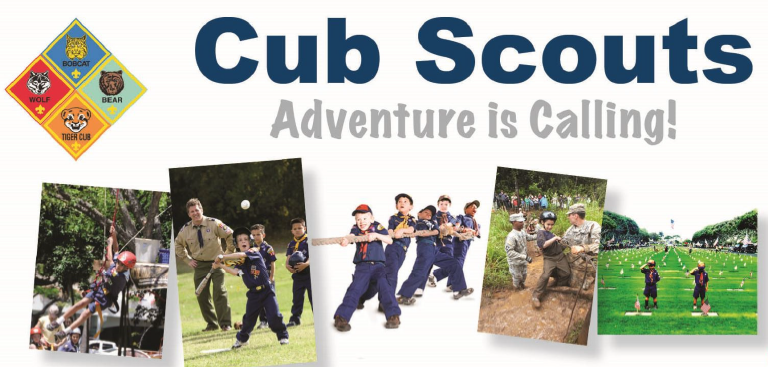 From August to September, thousands of new youth will join the fun of Scouting at a join night event across the Aloha Council. The Aloha Council and each district is here to ensure that every pack has all the resources this fall to conduct a successful recruitment event.
We will need everyone's help to get the word out to every family that they know whether through school Open House/Welcome Back events, Churches, neighbors, athletic programs, or any other outside programs. We need help:
Delivering flyers to the schools for distribution to 1st through 8th grade students
Placing posters, yard signs or flyers in high traffic areas such as schools, doctor's offices, churches, and shopping centers and malls
Getting our very own Scouts to pass out invitations to their peers at school
Have your Scouts wear their uniform the day of the school night to help promote the event.
Join Scouting Night Incentive: All new Cub Scouts recruited during the fall will receive a Bungee Rocket.
Scout Recruiter Campaign: Beginning in September every scout will be eligible to receive a recruiter incentive should the scout recruit a friend to join scouting. Incentive to be rolled out soon!!!
School Night Resources:
Peer to Peer Invitation Cards
For more information or to receive school night materials, please contact your District Executive or the Council office at 595-6366.