"Connect"
Kamehameha District Updates & News
---
Our Vision:
-Connect with People – We are eager and excited to Connect people with Scouting through Our Units!
-Connect with Our District – We are committed to building life long, Scouting relationships with people!
-Connect with Our Council – We are making a difference in Our Communities, taking Scouting to them!
We Believe:
-People Connected to Scouting Connect People to Scouting
-People Connected to Others Build Lasting Relationships
-Scouting People Connected to the District and Council Make a Difference
Our Mission:
Kamehameha District exists to bring Scouting to the World. We are building an encouraging, fun, multicultural, multigenerational, creative environment where people work together, have passion and serve in their communities.
---
Monthly District Roundtable: 2nd Wednesday @ 7PM
(Starting in January Roundtable will be from 7pm-8:30pm)

Location:
Admiral Chester W Nimitz Elementary School
520 Main St Honolulu, HI 96818
Everyone is Welcome to Come!!!
Training Topic - TBD
Breakouts:
Cub Scouts - Aquatics - What is needed
Boy Scouts - Splicing rope
---
2015 Eagle Scout Recognition Banquet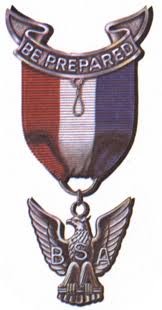 The Council's Eagle Scout Recognition Banquet will be held on Friday, May 1 at the Honolulu Country Club.
Please see our updated timeline:

5:00pm-5:30pm Registration
5:30pm Class Photo
5:35pm-6:00pm Network with Sponsors
6:15pm Program Begins *Please note time change*
If you are attending, please be sure to send 3-5 photos of your Eagle Project to:Dominique.DeWitt@scouting.org
Click here for more information! If you have any questions please contact:Marilyn.Fowler@scouting.org
---
NA MOKUPUNI OLAWELAWE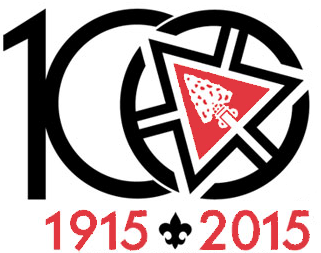 Order of the Arrow Spring Ordeals

Oahu: May 15-16
As Scouting's National Honor Society, the Order of the Arrow is an integral part of the council's program. Our service, activities, adventures, and training for youth and adults are models of quality leadership development and programming that enrich and help to extend Scouting to America's youth. The Ordeal represents the beginning of a candidate's introduction into the Order. It is important the Ordeal be carried out in a solemn and dignified manner. The experience is one that a candidate will remember and draw on the rest of his life as a source of inspiration in the pursuit of cheerful service and the promotion of scout camping.
For more information, please contact
Kamehameha Chapter : John McMillan at mcpogi@aol.com
---
Memorial Day Good Turn Service Project!
Decorating the graves at Punchbowl has been an annual Good Turn of the Boy Scouts of America and is in response to an invitation from Mayor Kirk Caldwell, City and County of Honolulu.
Aloha Council's Memorial Day Good Turn at Punchbowl is scheduled for Sunday afternoon, May 24, 2015. The project will begin at 11:30 A.M. with registration and pre-program instructions. No onsite parking will be available. Units should plan to arrive as early as 11:00 A.M.
To sign up Click Here...
---
Volunteer opportunities
Volunteer to Make a Lei for Memorial Day: Tuesdays May 12 & 19; 9:30 a.m. to 11:30 a.m.
Make ti leaf lei to be placed on the graves of veterans for the Mayor's Memorial Day Ceremony
at the National Memorial Cemetery of the Pacific at Punchbowl.
Foster Botanical Garden
Fee: FREE Registration Required: Phone 522-7066
Volunteer to Make a Lei for Memorial Day: Fridays May 15 & 22; 9:30 a.m. to 11:30 a.m.
Make ti leaf lei to be placed on the graves of veterans for the Mayor's Memorial Day Ceremony at the National Memorial Cemetery of the Pacific at Punchbowl.
Wahiawa Botanical Garden
Fee: FREE Registration Required: Phone 522-7066
Venture Crew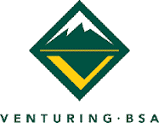 VENTURE CREW 970
Dare to Go!
Do you like to squeeze every last drop of adventure out of life? Enjoy exploring new and far-off places? How 'bout hanging out with your closest friends? Well then, you'll LOVE Venturing. From experiencing the thrill of zip lining and the accomplishment of rock climbing, to the heart-pounding charge of whitewater rafting, diving the deep blue oceans, and as always camping all over Hawaii, you'll have the time of your life with your best friends in Venturing.
If you're ready to travel to new places, meet new friends, and go on high-adventure excursions, then Venturing is the place for you. It's a coed program for teens and young adults ages 14–20 (or 13 and have completed the eighth grade) who are just like you.
My wife and I are starting up a new venture crew on Pearl Harbor, Hickam. We are looking for young leaders who want to have a lot of fun, learn leadership, responsibility, and community service. We are also looking for some adult leaders that have a desire to help mold tomorrow's leaders. We will be sponsored by VFW 970. We would like anyone interested to please contact me.
Steven Tanner 757-232-7638
Danielle Tanner 757-232-7639
More information on the Venturing program through the Boy Scouts of America go to: http://www.scouting.org/Home/Venturing
---
10 Things Den Leaders Should Know About New Cub Scouts Program
If Spring is in the air and you're thinking about transitioning to the new Cub Scouts program in just a couple months, then join the club!
If you haven't yet, give a listen to this month's episode of CubCast on the new Cub Scout adventures program coming June 1st. The CubCast hosts are joined by Scouter extraordinaire Ken King of St. Charles IL, who serves as a task force member on the Cub Adventure team, which conceived and designed the new Cub Scout materials.
For more information Click Here...
---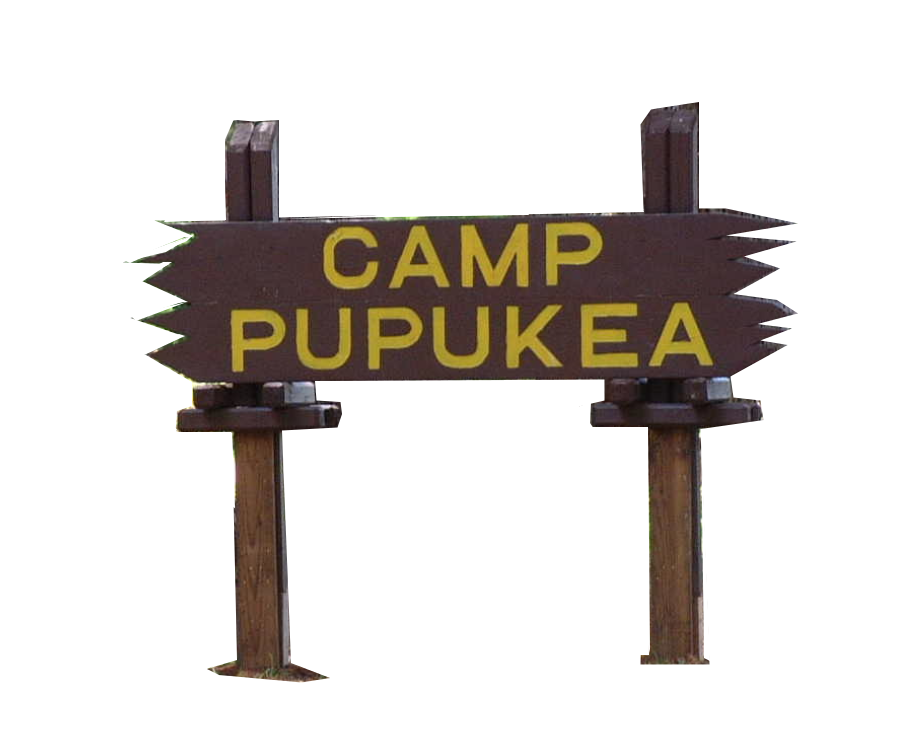 Camp Pupukea Work Day!
Do you like to camp at Camp Pupukea? Then we need your help!! Come out on Saturday, May 16, for Pupukea Camp Work Day. Lunch will be provided. There are a number of camp wide projects that need to be done. Don't forget to bring work gloves, paint brushes & rollers, hats, sunglasses and protective eyewear, bug spray and sunblock! This is a perfect opportunity for Scouts to earn service hours. Register here!
---
Friends Of Scouting Season is HERE!!!
Be on the look out for Our FOS Crew coming to Your Unit. This is an oppurtunity to help Our District out.
Our Goal this year is $38,900. Below is the breakdown for each Campaign.
Scouter : $2,500
Family : $16,000 (Traditional Packs & Troops)
(22 Units = $727.27 so say $800 Per Unit)
LDS : $13,400 ($1,500 per Ward)
Community: $7,000
Total: $38,900
---
YOUTH PROTECTION UPDATE!!!
Many of you have your Youth Protection expire soon. Please go to www.scouting.org and review.
1.1% - Will expire or has expired YPT
This is a very important thing to keep current. This is required for any interaction with a scout. It is also required to have a current YPT for Re-Chartering. If you have any questions please contact:
Youth Protection Champion:Susan Mitchell - ssmitchell@earthlink.net
---
---
Location and dates:
The course will be held during spring break at Camp Pupukea, on Oahu. The courses will model servant leadership principals with adult Course Directors and youth staff leading and teaching.
Course Schedule:
Check-in at Camp Pupukea at 12 Noon Monday June 8th. Course runs through approximately 8PM Saturday June 13th
For more information & registration Click Here....
---
The premier adult leadership
development course!
LEAVING A LEGACY
Lokahi Molale, Course Director
CAMP PUPUKEA
2-Weekend Course
Aug 28-Aug 30, & Sept 11-13
For more Information and to Register Click Here...
---
Membership Goal for 2015
Our Goal for 2015 for Membership is 1,300 Scouts. This is a Big task to get. You will be getting more helpful tools in recruiting via emails or on this page. Here is one idea for all of you.
If each Unit recruits 1 Scout per month, Our District will potentially have 392 Scouts.
It will take all of us to get this done. We will be also having trainings at Roundtable for this. Stay Tune!
---
Participate in the Red Cross Paradigm Challenge
We have a great opportunity for youth to get involved and make a difference! Youth across the country are teaming up to take a stand against the disaster threat of home fires by generating new ideas and inspiring positive change for a chance to win a $100,000 team prize through the Paradigm Challenge.
The Paradigm Challenge is a privately funded youth challenge, supported by the Red Cross, to motive youth to learn about fire safety and take action to reduce death and injuries from home fires. For challenge entries, youth can submit ideas to save lives such as posters, videos, inventions, messages, community events, mobile apps, websites or anything else.
Across the Nation, the American Red Cross responds to about 70,000 disasters each year (about 1 every 8 minutes) and an average of 7 people a day perish in home fires. In Hawaii, we respond to disasters every 4 days. Over 90 percent of these disasters are fire-related.

Who is eligible to participate?
The challenge is open to all youth ages 7 to 18
When is the deadline?
Deadline for entries is on July 1. One hundred finalists will be announced on July 11, and the public will vote from July 11-25. The final winners will be chosen on August 1, then flown to Los Angeles for an awards ceremony.
This is a great opportunity to motivate students to team up and join the fight against home fires. We encourage you to share this with your students so that we can represent the State of Hawaii in this nationwide challenge! Along with this letter is a flyer that you can distribute to students. For more information, go towww.projectparadigm.org.
*Dates and Events are Subject to Change*
April
22 Commissioners/Committee Meeting
May
1 Eagle Banquet
6 OA LEC Meeting
9 Makahiki
13 Roundtable
15-16 Order of the Arrow Spring Ordeal
20 OA Chapter Meeting
23 BLT (Kamehameha Sponsor)
24 Memorial Day Good Turn
27 Commissioners/Committee Meeting
29-30 IOLT (Kamehameha Sponsor)
June
3 OA LEC Meeting
5-6 Kamehameha Cub Scout Day Camp
10 Roundtable
17 OA Chapter Meeting
18 FOS Celebration
23 Combined Quarterly
24 Commissioners/Committee Meeting
For those getting their Eagle rank
As a special Aloha Council recognition of his fine achievement, we would like to feature your son on our "Eagle Scouts Wall of Honor" at our Council Service Center.
If you choose to participate, Stan Wright Photography will take a complimentary 8" x 10" photo of your son. Please be sure that your son has sewn on his Eagle badge before taking the photo. The photo will be displayed on our Honor Wall and given to you to keep after it has been prominently displayed for a period of time. You may contact Stan Wright at 352-6197 to make arrangements so we can showcase your son.
We also encourage you to send your Eagle Court of Honor invitation to the National Eagle Scout Association, Aloha Chapter. This committee would be pleased to send you a congratulatory certificate, and if scheduling permits, a representative would be honored to attend your Court of Honor to make the presentation. Please forward all information to Marilyn Fowler at the council address or Marilyn.fowler@scouting.org.
Don't forget about the Eagle Scout Banquet on Friday, May 1, 2015 at the Honolulu Country Club.
---
Key 4 Information:
District Committee Chairs:
Membership Chair - Christyi Servaes - pack297.committeechair@gmail.com
Camping and Outdoors Chair - Alex Meza - ameza808@gmail.com
Advancement Chair - Doug Newton - dnewtonscouting@gmail.com
Training Chair - Bill Belcher - wbelcher@msn.com
Activates and Events Chair - Lokahi Molale - troopguidelokahi@yahoo.com
Youth Protection Champion - Susan Mitchell - ssmitchell@earthlink.net
Roundtable Commissioners:
Cub Scouts:
Patricia Mariteragi - patriciamariteragi@gmail.com
Boy Scouts:
Howard Kasaoka - hkasaoka17@gmail.com
Volunteer Positions at the District Level - We are looking for a few Volunteers to fill a few positions at Our District Level. If you are interested please let me know. TJ
---
Den Leader New Program Orientation
Broadcast doesn't start till the 18:00 mark
For the Link of this Broadcast, Click here...
---
Cubmaster New Program Orientation
Broadcast doesn't start till the 18:00 mark
For the Link of this Broadcast, Click here...
**** Please any Unit Leaders or Committee Chairs, If you have any applications you are sitting on please turn them in ASAP****
If I have missed anything please let me know. Also, please feel free to contact me with any questions or concerns you may have. Thank you all for all your hard work and love for Our District and for Scouting.
Greetings From Philmont Scout Ranch!
Are you or someone you know interested in a 2016 High Adventure experience?
On October 29th, 2014 the registration entry period for
2016 Philmont 12-day and 7-day expeditions begins. This short period lasts only through November 19th, 2014.
Who Can Register? - Each unit (Troop, Venturing Crew, Varsity Team, Post or Ship) is entitled to register for one 2016 reservation entry. Representatives responsible for multiple units may register each of these units using the online reservation entry system. The minimum reservation size is one crew of 7 people. Individual unit reservations may include multiple crews but never more than 12 people per crew.
Reservation Requirements - View the complete summary of 2016 reservation requirements and opportunities by clicking the link below.
www.philmontscoutranch.org/reserve
New in 2016 - Units may attend Philmont Scout Ranch in consecutive seasons. In other words, if you have a confirmed 2015 reservation, you may be considered for a 2016 reservation as well.
Yours in Scouting,
Philmont Scout Ranch
17 Deer Run Rd
Cimarron, NM
P: (575) 376-2281
camping@philmontscoutranch.org
facebook.com/philmontscoutranch
youtube.com/philmontscoutranch