Ka'ala District Events
Aloha Ka'ala leaders!
Instead of roundtable this month, we have the Ka'ala district dinner!
It's on May 12th from 7:00 to 8:30 pm (registration opens at 6:30) in the Sage Building at the Mililani Stake Center. This will be a semi-potluck-style event for the whole family with a fee of only $10! (Keiki 6 and under are free.) We encourage units to bring all leaders and youth to celebrate! Registration is online.
We'll be celebrating the following people as they receive the District Award of Merit, the highest award a district can give to a volunteer for service:
Phyllis Nakasone
Adam Samford
Gavin Shiraishi
Crystal VanHorn
Additionally, we'll be presenting Dean Uyeno with his beads for Wood Badge. See you there! Here are some other things you should know about:
Are you signed up for your Makahiki booth? We have applications from the following units:
Packs 75, 138, 166, 167, 387, 564, 864
Troops 75, 76, 138, 164, 488, 664
Crew 986
If we don't have your application, please register now at our Makahiki event page!
It's time to sign up for day camp.
Cub Scout day camp for our district will be on June 17th and 18th at the Kalaeloa LDS chapel. The theme is CSI: Cub Scout Investigators. Here are the awesome activities your Cub Scouts and Webelos can look forward to:
Archery
Fingerprinting
Powder analysis
Periscope
Obstacle course
Knots
BB guns
Chromatography
Cryptography
Woodworking
Footprints
Cyber safety class
Sign up is now available online, right here. The registration deadline is June 1st, but if you register by May 28th, it's only $35.
We need volunteers to help with day camp! We need both Boy Scouts (14+) and adults to help with this awesome event. Please contact Caleb at caleb.turner@scouting.org or 724-8747 if you can help! Volunteer training is tentatively scheduled for June 4.
Troop 164 is running a Good Turn Day Bus to help transport Cub Scouts, Boy Scouts, and leaders to the Memorial Day Good Turn Day at Punchbowl National Cemetery on May 29. The bus will meet at 10:15 AM at the Mililani Park & Ride and costs $5. You can contact Susan Kuka Broussard at kukamalia888@aol.com for more info.
Additionally, Troop 164 is inviting any interested Cub Scout packs to join them for a sports day at Bellows! This will take place on May 21 (wow, so many opportunities on that day! See below...) This day will begin at 8:30 and go through the afternoon-again, contact Susan Kuka Broussard at kukamalia888@aol.com for more info.
We have lots of training coming up this month!
BALOO: May 21

. BALOO is the essential outdoor course for Cub Scout leaders. At least one leader on any pack camping trip needs to have completed this training. Ka'ala district will be hosting a BALOO training on

May 21st

from 12-4 pm at the cafeteria of Kanoelani Elementary School. The cost is $15, and registration is online.
Also on

May 21

, we have

unit advancement training!

If you're your unit's advancement chair or part of the committee, this will be your chance to get information on Internet advancement, how to conduct a board of review, and what's in the Guide to Advancement. This will last from 9 to noon, right before BALOO, but it's at President's Hall here at the service center. Details and registration are here.
Finally, on

May 28

Ko Olina district will be hosting

basic leader training

for

den leaders

,

(assistant) cubmasters

,

committee chairs

, and

(assistant) Scoutmasters

! It will take place from 8 to noon (4 pm for assistant/Scoutmasters) at Island Pacific Academy in Kapolei. Register here.
Finally, Boy Scout troops--I have an event for you this month--I'd like to invite you to a camporee on May 20-22 at Camp Palehua. This camporee is hosted by Ko Olina district and open to all west side units. Patrols will compete on Saturday in Fire Building, Knot Tying, Navigation, First Aid, Emergency Shelter, and Signaling. We'll also have a campfire program on Saturday night, as well as optional activities: a swimming pool, hikes around the area, and (for a small extra fee) a ropes course to challenge your patrol!
This is going to be one of the best camporees of the year, at a stunning location--Camp Palehua, high in the mountains above Makakilo. Check out the pictures to see for yourself. If you can join us, the cost is only $20 for Scouts and $10 for leaders. Registration is right here.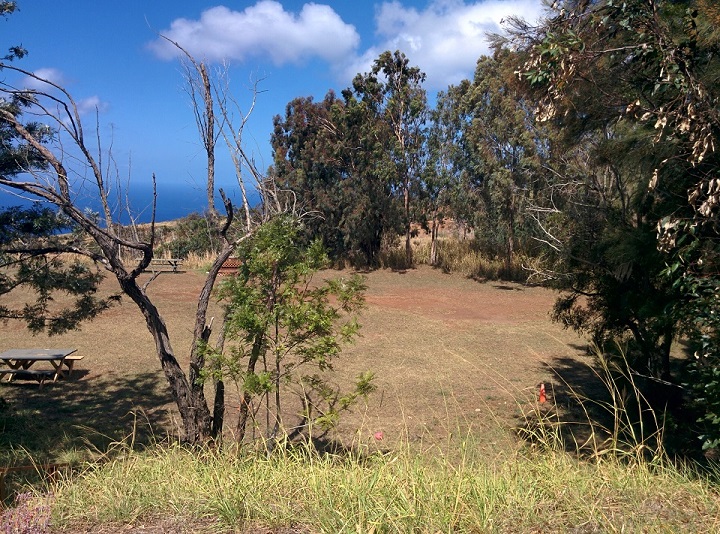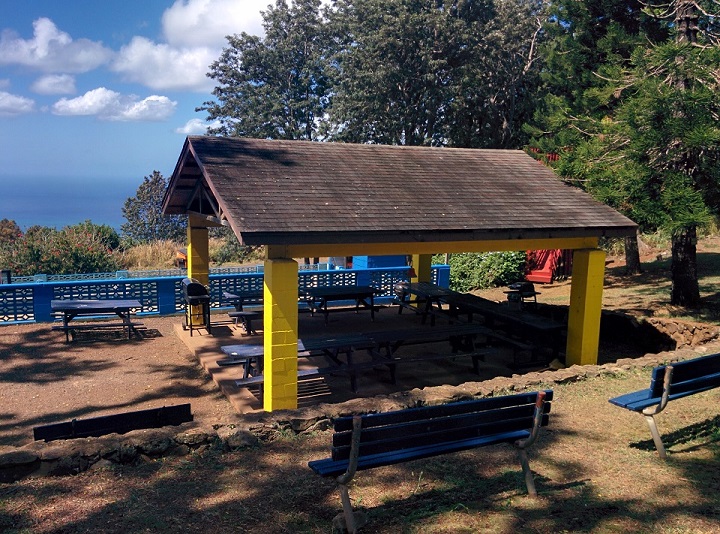 That's all for this month--don't forget your Makahiki card money is due on Friday 5/6! Make sure to bring your prize order form for all Scouts who have earned prizes so that we can start preparing your prizes right away!
---
Recurring Meetings:
Kaala District Commissioner Meeting 1st Wednesday – Monthly
Kaala District Committee Meeting 1st Thursday – Monthly
Kaala District Roundtable 2nd Thursday – Monthly
Council Quarterly Combined Program Meeting 4th Thursday, March, June, Sept
Council Commissioner Meeting 3rd Tuesday – Monthly
LDS Relations Committee Meeting 1st Tues., Mar. June, Sept, Dec