Camp Pupukea - Oahu
---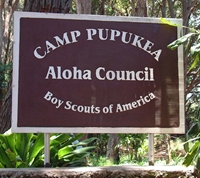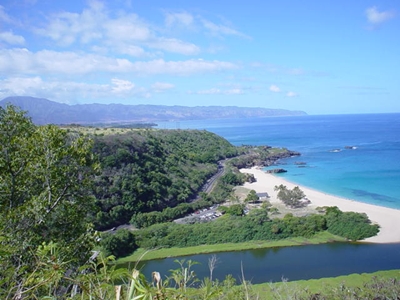 Nestled high in the Ko'olau Mountains on the island of O'ahu, Camp Pupukea is a 65 acre BSA camp. Located 3 miles above Sunset Beach on Pupukea Road and roughly situated an hours drive from downtown Honolulu and beautiful Waikiki. The North Shore of O'ahu has more than 7 miles of beaches and during the summer, waves subside creating the perfect spot for swimming, sunbathing, and

Boy Scout Resident Camp

. Camp Pupukea offers central dining, a pool, shooting sports range and Troop campsites with water, latrines and conveniently located showers. Troops participate in a traditional merit badge program with several special programs offered only in Aloha Council.




The purpose of the Camp Pupukea is to serve the needs of each Scout by providing a quality opportunity for Scouts to learn within a safe and supportive environment and to serve the members of the Aloha Council by continually improving the quality of our product through management and leadership dedicated to excellence.