Newsroom
| | |
| --- | --- |
| Quick Links in this Issue... | Resources: |
Scouts Needed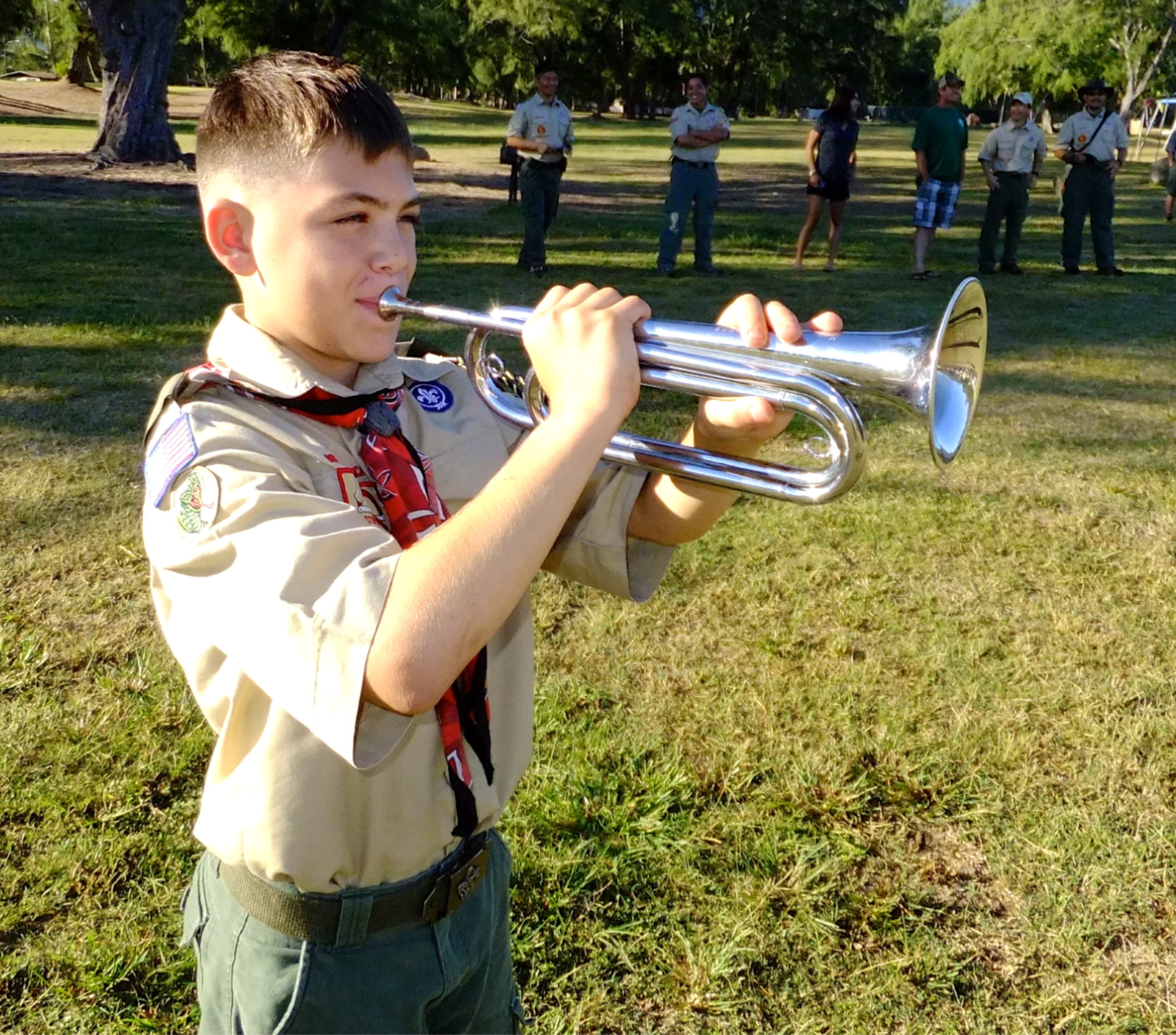 In need of a bugler to play reveille for the Distinguished Citizen Dinner on August 27! Also in need of a Troop for the opening ceremony. If interested, please contact Kimi Takazawa Kimi.Takazawa@Scouting.org
Scouts Needed for Mahalo Project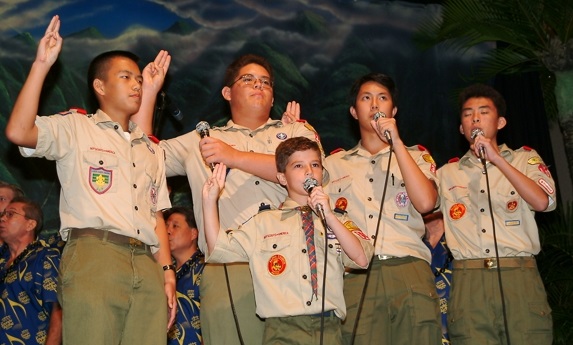 SCOUTS THAT PARTICIPATE WILL NOW RECEIVE DOUBLE (SIX) CREDIT FOR SERVICE HOURS. SIGN UP TODAY!
100 Scouts are needed for our annual "Scout Mahalo Service Project" during the Distinguished Citizen Dinner on August 27! Scout Mahalo was introduced to this annual dinner 15 years ago and is a tradition that engages both our Scouts and our Scouting supporters. Scouts thank guests for their support and guests meet the wonderful youth that participate in our programs. For more information or to register, click here.
Hawaii's Distinguished Citizen Dinner - Join Us!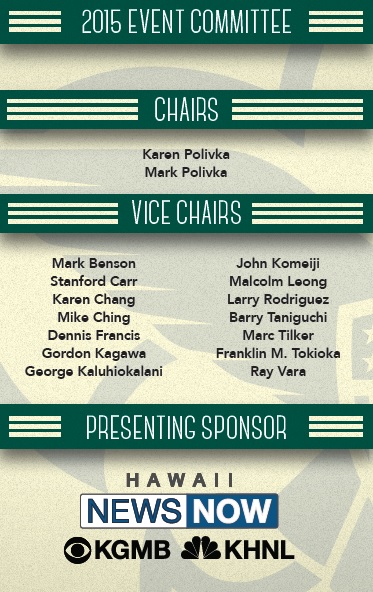 Congratulations to Rick Blangiardi
Hawaii's Distinguished Citizen
2015!
On August 27, the Aloha Council, Boy Scouts of America, will proudly present its 2015 Distinguished Citizen Dinner honoring Rick Blangiardi whose leadership in business, community service and Boy Scouts has contributed significantly to the growth and vitality of Hawaii.
Mahalo to our Presenting sponsor, Hawaii News Now KGMB/KHNL, and event chairs Karen and Mark Polivka, Monarch Insurance!
Proceeds from the event will benefit the over 12,000 youth supported by Aloha Council. Register NOW!
Popcorn Kickoff!

Get ready for your best Popcorn Sale Ever! Scouts can begin collecting pre-orders and activating their online sales accounts on August 1. Download a copy of this year's product mix here! Activate or Create your Scouts 2015 online sales account and begin selling! All sales between August 1 and November 30 count towards Scout's prize incentives. This year, Trails end has added a new online feature of the ability to "Text Me My Personal Link" so you can send mass text messages to friends to support your sales campaign!
The first weekly "I Filled it Up" drawing will be next Friday, August 7. Turn in your filled up sheet by noon by emailing Rosette.Agustin@scouting.org, dropping it off at a service center near you or faxing the filled up sheet to 808-595-4323! All 30 lines must be filled in.
Register to attend our kickoff and Unit Popcorn Leader Training. Those in attendance will receive their Popcorn Leadership Packet and family sales guides and order forms!
Popcorn Kernel Training
Saturday, August 8 - 8:30 – 10 a.m. two locations offered:
Kapalama Elementary School, 1601 N. School St., Honolulu

Waipahu Stake Center 94-210 Kahualii St., Waipahu
All Units planning to sell Popcorn this fall should have at least one leader attend one of the above training sessions. We will explain in detail the 2015 selling process including introducing the new product lineup, suggest ways to increase your sales results and provide new resources to help you efficiently conduct the sale as a Popcorn Kernel for your unit.
The first 45 minutes of the training will focus on this year's sale details. Tthe final 45 minutes will take an in depth approach to conducting the sale and learning the online popcorn management system.
For more information and important dates, stay tuned here!
Boy Scout Camp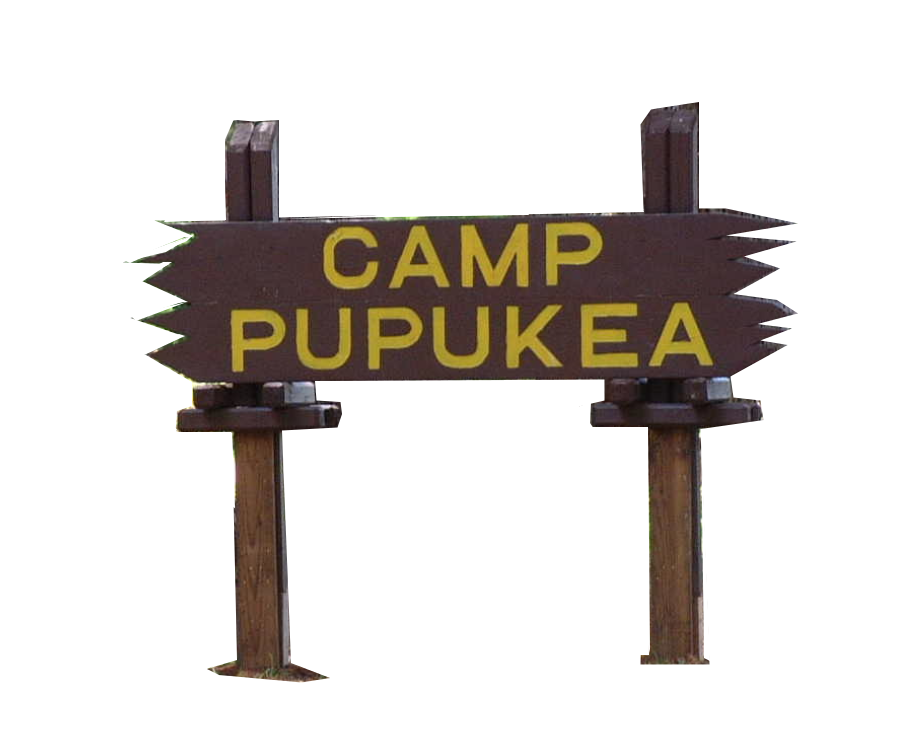 Winter Summit at Camp Pupukea
DECEMBER 26 - DECEMBER 31
As summer comes to an end, our Winter Summit staff is busy making preparations for another great week of Winter Summit at Camp Pupukea, taking place December 26 to December 31, 2015.
The Aloha Council is proud to offer Winter Summit at Camp Pupukea for Boy Scout Troops and Venturing Crews.
Upcoming Training Opportunities
"Scouting's Journey to Excellence" is the BSA's council performance recognition program designed to encourage and reward success and measure the performance of our units, districts, and councils. It is meant to encourage excellence in providing a quality program at all levels of the BSA. For Unit Leadership, one of the measurement metrics is to increase the number of direct contact leaders who are trained. Leadership training provides adult leaders with fundamental information about the aims and methods of the movement, as well as specifics about their particular roles in Scouting. Upcoming training opportunities:
Wood Badge Advanced Leadership Training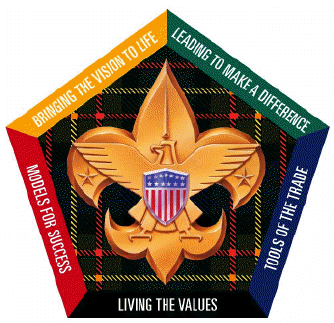 Wood Badge will be held at Camp Pupukea
2-Weekend Course
August 28-30 & Sept 11-13
Course Director: Lokahi Molale
Wood Badge is advanced leadership training for adult leaders in all of Boy Scouting's program areas - Cub Scouting, Boy Scouting, Varsity Scouting, and Venturing – as well Council and District leaders. It teaches skills that are useful in Scouting, work, family, and other community service activities. The focus is on leadership and team-building, not outdoor skills. Click here to register and for more information!
Eagle Alum!
Join us on Saturday September 19 for an inside look of Kiewit's Heavy Rail Sites

We will begin at their $180M Rail Component Factory then travel to their Rail Maintenance Facility by private bus. A $15 fee will be charged while registering to cover the cost of the private bus and lunch.

40 Eagles Max—Please register by September 1
Newest Eagles!
| | | | | |
| --- | --- | --- | --- | --- |
| First | Last | Unit | District | Date Earned |
| David | Hamada | Troop 33 | Kapiolani | 8/4/2015 |
| Andrew | Hannigan | Troop 201 | Kamehameha | 7/27/2015 |
| Aaron | Nonaka | Troop 33 | Kapiolani | 8/4/2015 |
| Matthew | Spencer | Troop 326 | Kaala | 7/31/2015 |
| Matthew | Tomioka | Troop 49 | Kapiolani | 7/29/2015 |
Quarterly Combined Program Meeting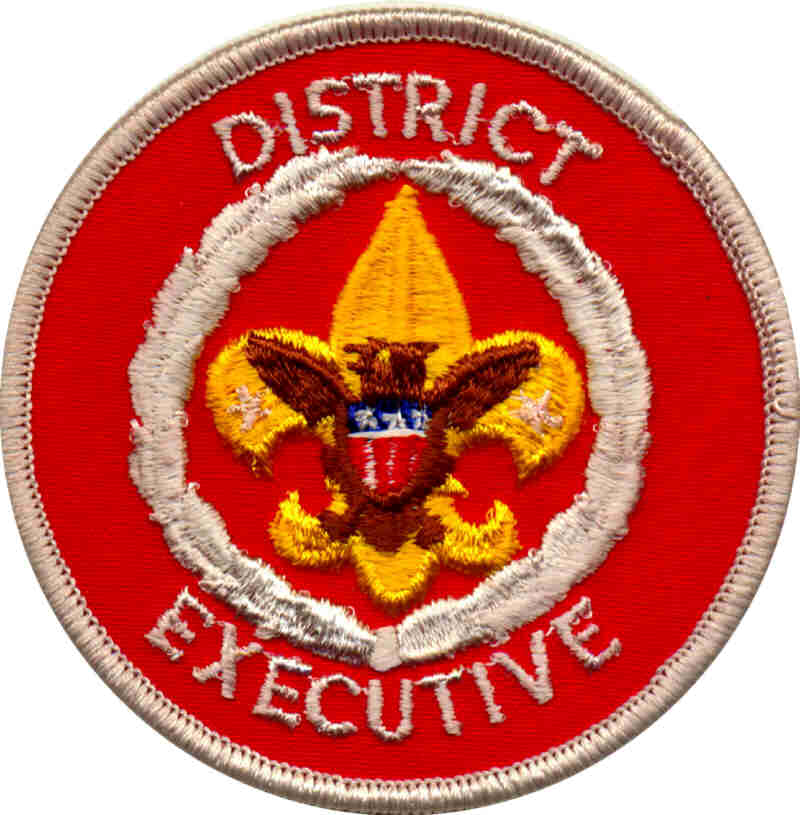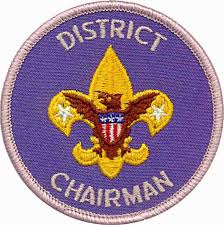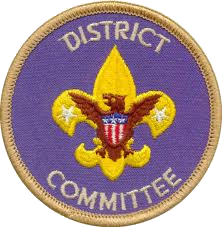 All District Chairs, District Commissioners, ADC's, Unit Commissioners, Roundtable Commissioners, District Membership Chairs, District Advancement Chairs, District Activities Chairs, District Camping Chairs, District Training Chairs, Council Board and Executive Committee members are invited to attend our next Combined Quarterly Program Meeting on Tuesday, September 22 at HSTA. Focus topics include:
Improving communications

Networking with other key volunteers

Learning about the latest news from each breakout Committee

Enjoying some really good food and fellowship with other Scouters!
Cub Scout Cuboree Fun!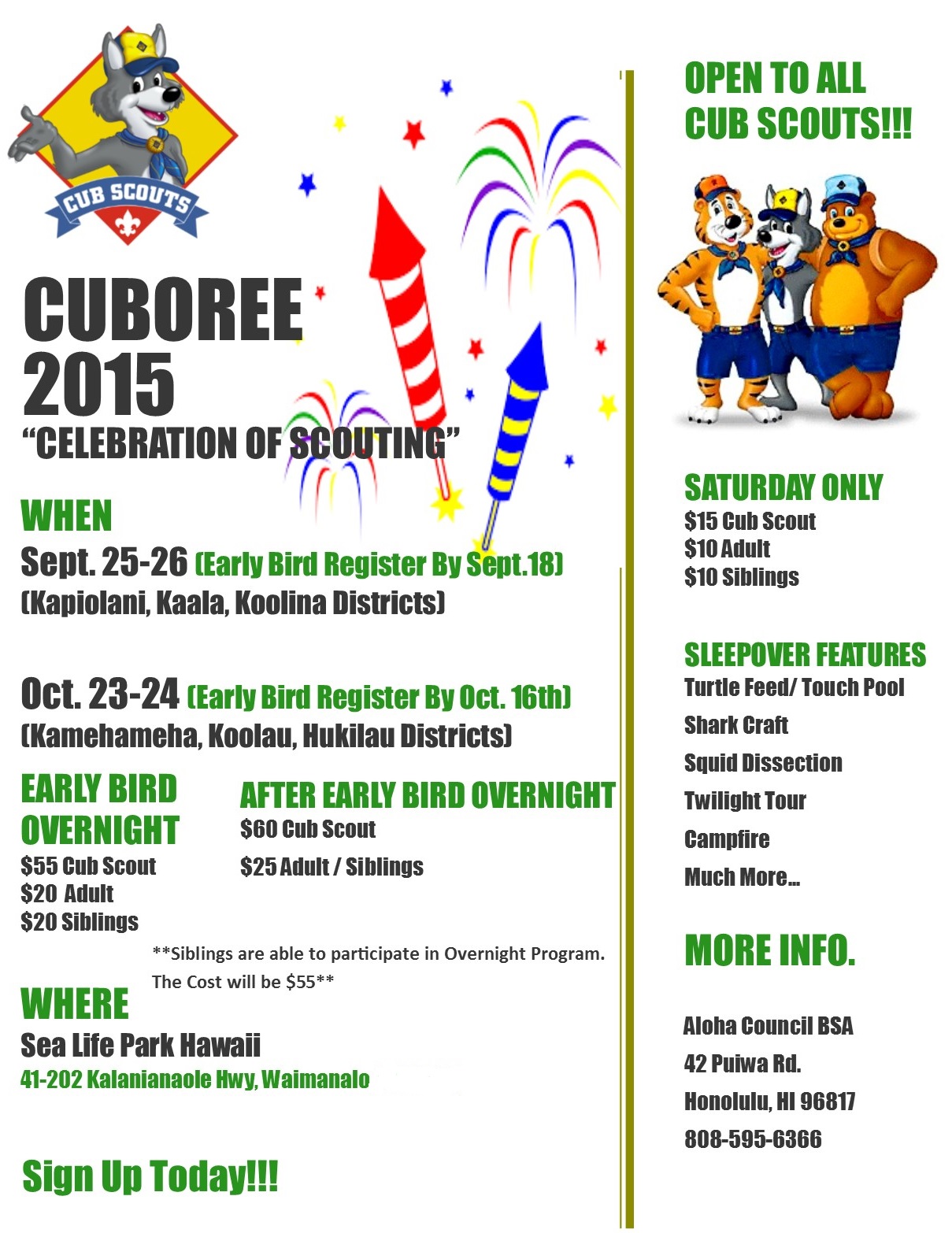 Cuboree
Cuboree gives Cub Scouts an opportunity to experience the fun and adventure of going camping while having the opportunity to earn belt loops and work on related rank requirements. **Siblings are able to participate in this Overnight Program. The Cost will be $60. Register early and receive $5 off the overnight camping price. For more information or to register, click on a session below:
Sign Up Today!!!
www.alohacouncilbsa.org/cub2015sess1 (September 25-26)
www.alohacouncilbsa.org/cub2015sess2 (October 23-24)
Swing-A-Club for Scouting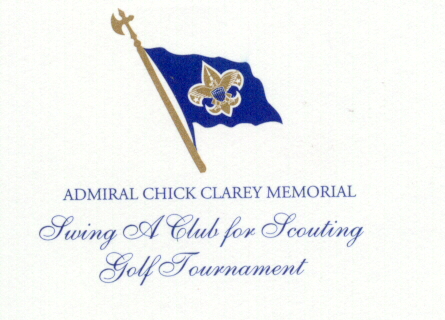 Our 45th Annual Admiral Chick Clarey Memorial Swing-A-Club Golf Tournament will be on Tuesday, September 29 at Pearl Country Club.
Admiral Clarey was the Commander in Chief U.S. Pacific Fleet from 1970-1973 and a long time board member of the Aloha Council BSA who chaired this event from 1972 until his passing in 1996. Register here to attend this annual event!
Sportsman's Challenge-Supporting At-Risk Youth
Sportsman's Challenge

Sportsman's Challenge is our annual shooting sports fundraising competition, held at our very own Camp Pupukea, to support our Scoutreach program. Scoutreach is Aloha Council's commitment to making sure that all young people have an opportunity to join Scouting, regardless of their circumstances, neighborhood, or ethnic background. Scouting, by emphasizing ethics and moral values, addresses many of the social concerns of parents and youth and challenges young boys to seek a successful future. Our in-school Scoutreach efforts help promote self-esteem and ethical decision making.

Your participation in this event ensures that these young boys will be able to experience and participate in Scouting.

Mahalo to the Hawaii Rifle Association, Lessons in Firearms Education, and Koa Services for their sponsorship and support!

For more information or to register, click here!
27 Hole Tee-Off for Scouting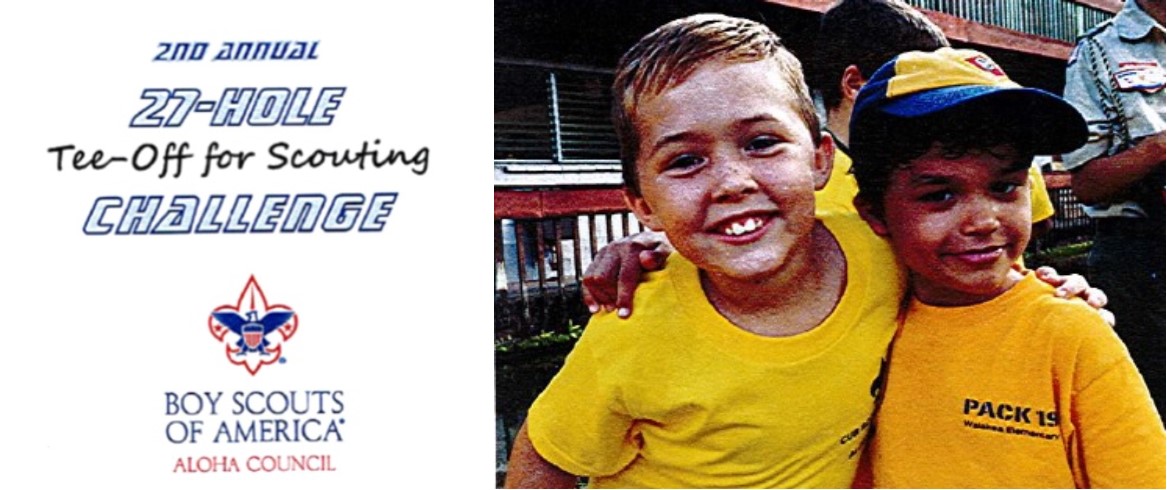 Formerly known as 101 Holes for Scouting, this golf tournament helps raise funds for at-risk youth, communicates Scouting's achievements and needs to community-spirited leaders, and is a fun and competitive environment with Hawaii's community-minded business leaders. Read more.
2017 National Jamboree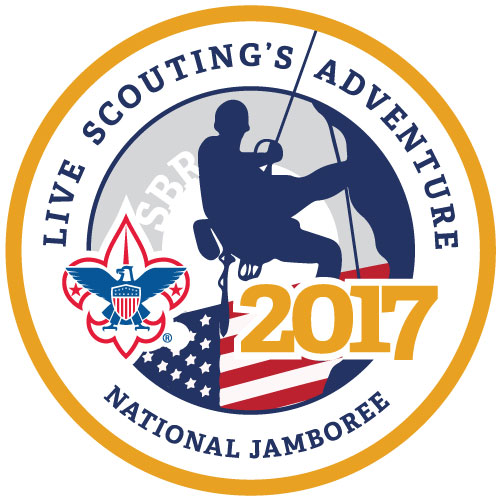 The 2017 theme, "Live Scouting's Adventure," speaks both to Scouting's century-old tradition of creating adventures that develop young people into the leaders of tomorrow and to the developing adventures of the next century of Scouting.
We are asking that any Scout leaders interested in becoming a troop or crew leader for the 2017 National Jamboree, submit an application now. The Boy Scouts of America requires each person applying for a Jamboree position to meet certain requirements. We will be accepting applications for adult leadership positions through 7/11/15. All applications must be submitted to the Council Office (42 Puiwa Rd, Honolulu, HI 96817) Attention: John Mills
Thank you for all you do for Scouting, and we hope you will consider taking advantage of this great opportunity.
For a list of these requirements and to apply online, please CLICK HERE
The jamboree is open to active youth members and adult volunteer leaders in BSA programs and will be held July 19 - 28, 2017. Youth who are interested in attending the Jamboree should email AlohaCouncilBSA@Scouting.org soon! To learn more about the 2017 National Scout Jamboree and the Summit Bechtel Family National Scout Reserve, please visit www.bsajamboree.org or www.summit.scouting.org